Our Services
We take a bespoke approach to all of our partners.

We build your internal teams with full-time candidates, at all levels, that possess the tactical know-how, experience and cultural traits needed in order to drive your mission forward.
Ensuring the strongest overall fit for direct-hires is paramount for both clients and candidates. For that reason, our teams go out of their way to build meaningful relationships with all of our partners that stretches far beyond a single transaction.

Our team is made up of top-performing recruiters from each industry that we serve. The collaborative approach taken amongst our leadership team will deliver a customized experience centered around our clients' needs, goals, and vision.
Every organization has an entirely unique culture, vision, set of goals, and people. Therefore, each Executive search is curated from scratch, with these intricacies at the foundation of our process. Areas of expertise:
C-Suite
Operations
Technology
Strategy
Finance
Legal
People
Sales
Marketing

Our temporary and contract staffing solutions ensure that your organization receives the talent you need, when you need it, whether your needs are short-term or long-term. We have reverse-engineered our contract staffing services, to be centered completely around the employer and engaged contractor. These include:
Staff Augmentation
Project-based Staffing
Consulting Services
Intermediate Temporary Staffing
Temp-to-Hire
Remote Staffing
Payrolling
Contractor Benefits
We go out of our way to take care of our contractors.

401k Match
We care about your future.


Health Insurance Contributions
When you're on our team – you're covered.

Paid Holidays
Enjoy time with friends & family.
We recognize that when people are inherently taken care of and valued at the highest level, they naturally look to do the same for others. Our model instills genuine excitement and real security for all of our consultants which translates into real ROI for all of our partners.
Quality
We're able to maximize the potential of attracting untapped markets both on the talent and employer side.
Commitment
We go the extra mile in these areas to ensure the absolute highest level of commitment, trust and dedication to the project and employee engagement.
Retention
Our offerings keep our consultants fully engaged and fulfilled, fostering higher retention rates and optimizing both immediate and long-term success for all parties.
Stability
We've went out of our way to stabilize an ever-changing business need and service. Reliability, confidence, and a service offering that promotes true dependability across all fronts.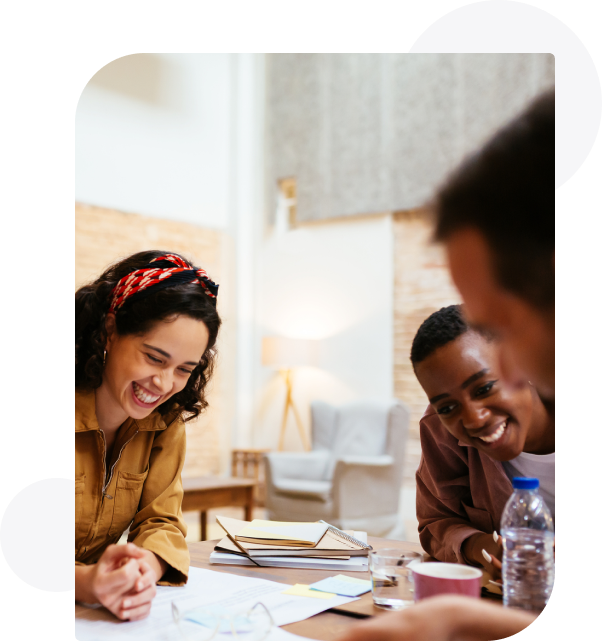 Let us help you build the team your business needs.
Get in touch to find out more about how we can help you find top talent to take your business to the next level.