A real extension of your business & story.
The perfect balance between providing highly qualified candidates and an unparalleled sense of urgency, we truly understand what it takes to find what it is that you're looking for and we do not stop (literally) until we do just that. At the end of the day, we're storytellers with a passion for telling every one of our partner's mission.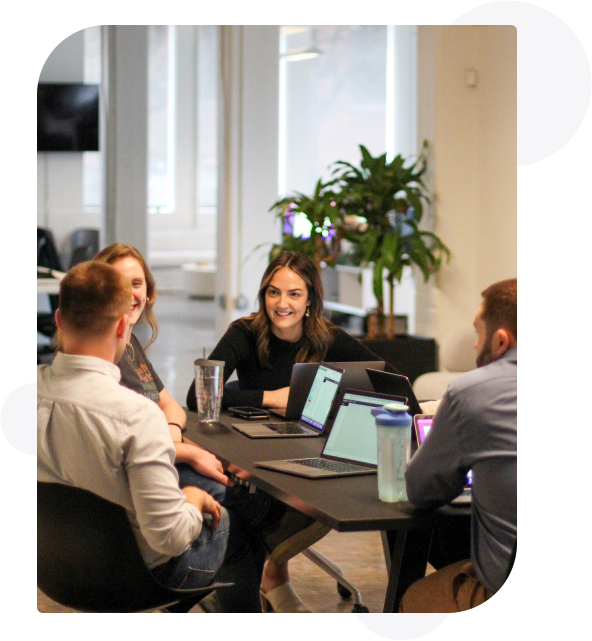 Let our experts handle it.
Our team employs their knowledge, experience, and sound methodologies to address internal and external issues that are preventing your company from obtaining the success you envision.
Experience
Our team's combined experience allows us to exceed our clients' expectations. On average, our clients rate their experience with FTS a 4.8 out of 5 – and we're coming for that .2.
Expedience
We know time is of the essence! We ensure the entire hiring process happens in accordance to your timeframe, without compromising quality.
Growth
We engage in every aspect of our clients' business to ensure candidates are not only highly qualified, but (equally as important) a strong overall fit within the company's culture/values. We're heavily invested in your immediate and long-term strategy and look to be there every step of the way.
Integrity
This is, in our view, the only way to do business. Here at FTS you'll find honesty, consistency, and uncompromising virtues in everything we do.
Our Services
Staffing & Recruiting Services for every business need.
We've got your back by offering a complete spectrum of service options including Permanent Placement, Contract-to-Hire, Consulting, and Temporary/Contract staffing.
1
Discuss your company, vision, culture, hiring needs, etc.
Show Details
This may be a face-to-face or an extensive phone meeting with the employer to determine:
Your company's current and future hiring needs
It's vision, culture, growth plans, values, etc.
Critical competencies, skills, personality traits required for both short and long-term success
2
We find fully-vetted, top tier talent against your overall business needs.
Show Details
Once competencies for candidates have been agreed upon, we present your company's vision and open opportunity to perspective candidates.
Once a pool of candidates fitting your search criteria has been obtained, the interview process begins. This consists of anywhere from 1-30 in-depth phone interviews that narrows the list to candidates with the highest probability of being a fit for the position.
When completed, a list of the 8 best candidates will be given a 2nd interview to deeply explore any areas of concern noted in our 1st initial screen.
Show Details
You receive a summary outlining candidates we recommend based on criteria established by you that we determine to be a match as well as reference check information we have obtained on each candidate.
You are then presented with, on average, the top 3 strongest candidates to interview. These candidates should exceed your expectations making the final interview easy for you.
The candidates you meet will already truly understand your vision, company culture, management style, details of job specifications, etc. due to our extensive interviews. This ensures all parties are on the same page and expectations are in-line, at all times.
4
Feedback & decision time.
Show Details
Once you complete your candidate interview process, we will discuss your assessment of the candidates and agree on next step/strategy. This step can be handled in the following ways:
We can offer the position to the candidate and drive compensation negotiations
The employer can handle the offer and compensation negotiations
Historically, the more involved we are throughout this process at this stage, the MUCH higher chances of all parties getting what they want.
Show Details
We stay in contact with the chosen candidate after the deal is struck, guiding them through the transition period of possible counter-offers from their current employer and helping them maintain confidence/excitement around the transition to avoid buyer's remorse.
Once the candidate starts, we maintain contact with you and the candidate to assure a successful on-board process and smooth assimilation into their new role with your company.
Let us help you build the team your business needs.
Get in touch to find out more about how we can help you find top talent to take your business to the next level.