Careers
We're always looking for people that want to take their lives to the next level.





Our Mission
Create Value. Build Partnerships. Accelerate Growth. Inspire Change.
Take a look at our Culture Deck to learn more about how things are done at FTS, how we think as individuals and our philosophies as an organization.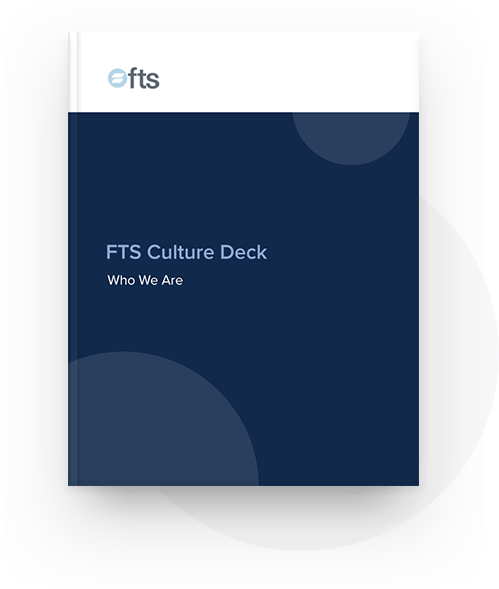 Diversity, Equity & Inclusion
Always be your true self at work.
FTS strongly believes in the importance of having diverse backgrounds, experiences, and perspectives in the workplace. We feel that having a diverse, equitable, and inclusive culture allows us to build real relationships with our candidates, clients, colleagues, and our entire community. We additionally believe DEI fuels true innovation, and our Core Virtue, Think "Better." We are firmly committed to creating a work environment where our team can feel comfortable being our true selves every single day.
Openings
Apply to one of our internal positions today!
Client Services Manager
Buffalo, NY
Administrative Assistant
Rochester, NY
Let us help you build the team your business needs.
Get in touch to find out more about how we can help you find top talent to take your business to the next level.